Lawyer Profiles
Justin Johnston
Justin Johnston has twenty years of experience litigating complex criminal and civil cases, defending companies and individuals charged with serious crimes whose very livelihoods are at stake. By forming his own practice in 2014, Mr. Johnston has used his experience and state-of-the-art technology to provide top-notch, nimble, and affordable representation to clients of the firm.
Justin provides comprehensive problem solving for companies and individuals under investigation by law enforcement agencies, or who have been charged with serious crimes in federal or state court. Clients under investigation by law enforcement agencies often face not only criminal penalties but also additional consequences in civil and regulatory matters. For the past two decades, Justin has guided companies and individuals through the murky waters of parallel criminal and civil proceedings. He has helped professionals such as financial advisors, doctors, and dentists preserve their professional licenses while also negotiating favorable resolutions of their criminal matters. Additionally, Mr. Johnston has defended executives and corporations against all manner of financial fraud claims. These cases involved navigating the complexities of simultaneous criminal grand jury and civil administrative investigations, as well as parallel court proceedings.
As a trial attorney, Justin has secured excellent results for clients, including dismissals of criminal charges, not guilty verdicts by juries, and favorable plea and sentencing dispositions. He is a member of the Criminal Justice Act panels in the United States District Courts for the District of Kansas and the Western District of Missouri.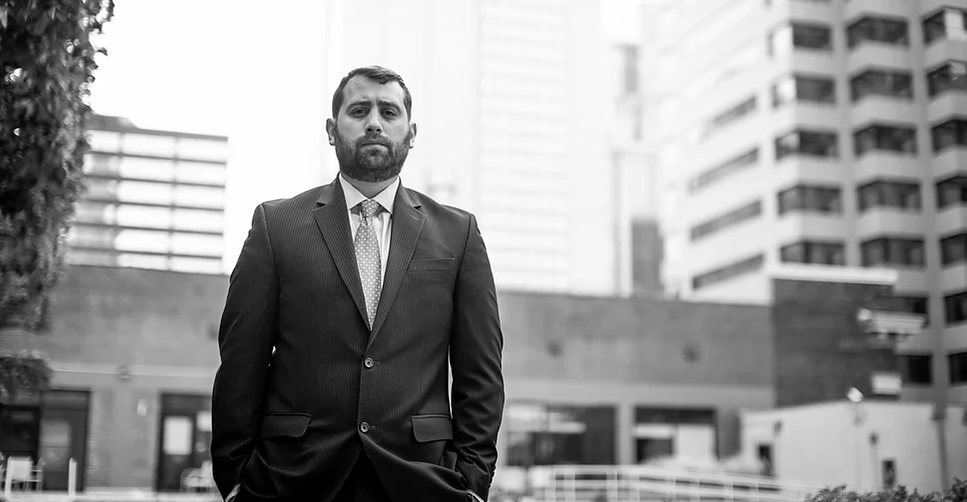 Jon Bailey
Jon joined Johnston Law Firm as of counsel in July 2021. He is a proud life-long resident of Missouri. Jon spent his early childhood in Springfield, MO, went to middle and high school in St. Louis, lived in Columbia for college, and went to law school in Kansas City, where he has practiced law his entire career. Jon has always had a passion for defending the constitution and upholding the rights of each and every person, no matter the circumstances. Jon's passion for helping individuals and holding the government accountable for its actions led Jon to pursue a career focused primarily on criminal defense work. While in law school, Jon worked for a law firm specializing in complex criminal litigation and was an intern with both the Midwest Innocence Project and the Missouri State Public Defender. Jon also received the award for most outstanding student in the field of criminal justice.
As a criminal trial attorney, Jon has handled more than a thousand criminal cases over his career. Jon recognizes the value of having a quality lawyer on your team when the government puts all its power behind obtaining a conviction. Jon has tried more than 30 cases to verdict in which clients were charged with criminal offenses including murder in the first degree, murder in the second degree, arson, rape, forcible sodomy, robbery, burglary, assault, DWI, and possession of drugs, among others. Jon has also lectured and taught other lawyers, law clerks, and law students on significant issues relating to criminal law, such as eyewitness identification, suppression issues, and bond practices.
Now in private practice, Jon primarily handles higher-level felony offenses. Jon fights for his clients no matter the charge, case, or circumstances. Jon will employ investigators and expert witnesses to attack any charges the government may bring against an individual or company.
Additionally, Jon has recently branched out his practice to include criminal appellate work and also defense of an individual's constitutional rights by the government. When going up against the government, it's absolutely necessary to have an attorney on your side that will fight for you no matter the allegations and that will hold the government accountable to follow the constitution and rule of law to see that a person's liberty is not unjustly taken. Jon is just that attorney. Contact Johnston Law Firm today to speak to Jon for a free consultation.
For civil or criminal litigation from seasoned lawyers, contact our Kansas City, Missouri office at (816) 787-0310.